Borderline cosmetics: staying on the right side of the law
Be certain whether your product is a cosmetic or a drug, and align with international standards, by attending Giulio Pirotta's presentation at this year's Cosmetics Business Regulatory Summit.
Warning letters and recalls are becoming more frequent and manufacturers should commit themselves to bringing their processes into compliance to avoid regulatory enforcement actions.
Occasionally it might be difficult to determine whether a particular product is under cosmetics legislation or whether it falls under other sectoral legislation; the European commission defines these products as 'borderline products'.
The decision on a product's classification could imply different assessment of risks and the desired level of protection as well as registration and labelling requirements.
Giulio Pirotta, a specialist in pharmacy and cosmetic science, will present an overview of the key points to consider when classifying your product and how claims should be managed to avoid pitfalls. In his presentation he will also address the use of terminology when substantiating claims.
Pirotta is a professional consultant, technical manager and regulatory expert of cosmetic companies with over 30 years of experience. He has worked with global cosmetic companies and universities gaining an extensive experience in regulations for cosmetics, medical devices and biocides, safety assessment and controlled release systems over the years.
Giulio Pirotta. is also a board member and regulatory officer of the Italian Society of Cosmetics Chemists and a member of the Society of Cosmetics Chemists. He is also an American Chemical Society Law court expert and a member of MENSA International.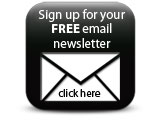 The Cosmetics Business Regulatory Summit will take place in Barcelona on 17-18 October at the Crowne Plaza Hotel.

Companies