Bleach London opens new salon in Brixton
Long standing employee Alisha Dobson is to be in charge of the new salon in Brixton
Bleach London, the salon and beauty brand, has opened a new location in Brixton.
The UK company already has three salons in London: Dalston, Soho and Topshop in Oxford Street.
Running the new salon will be the brand's longest-serving employee Alisha Dobson.
Dobson said: "Over the last few years it's been a dream to have my own BLEACH salon.
"And for me there was no question of where. I've lived in Brixton almost all my time in London and I'm totally in love with the area. It has the most unique vibe and is so diverse in every way."
Dobson has worked for A-list clients and toured for five years as Jessie J's official hairstylist.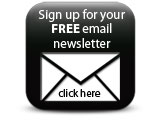 The new store will also stock all of Bleach London's vegan-friendly hair and make-up collections.
Companies