Beacon Foods offers a zesty solution for personal care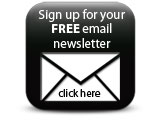 British company Beacon Foods is assessing the potential for its citrus zest and fruit products in cosmetics. The company is largely known for its caramelised zests for use in desserts, cakes and speciality breads. But it also supplies C&T manufacturer/retailer Lush with the orange and lemon zest for its Sexy Peel Soap.
Now, Beacon Foods is exploring new opportunities for using ingredients including orange, lemon, lime and clementine zests, fruit purees and lemongrass in cosmetics and has invested in machinery to increase its output. The new equipment is said to guarantee greater uniformity than hand preparation.
Companies