BASF launches fresh 'fruity-sweet' fragrance Velberry
Velberry is the first substance developed jointly by BASF and its Virtual Innovation Ecosystem
BASF Nutrition & Health has introduced Velberry, a fresh and fruity-sweet fragrance to the market.
Velberry is the first substance developed jointly by BASF and its Virtual Innovation Ecosystem, which is said to combine the company's own chemistry, R&D and regulatory expertise with the strengths of its formulation partners.
According to BASF, there is demand for new products that give perfumers more freedom in terms of fragrance creations while meeting growing demands for sustainability, product safety and supply reliability at the same time.
"With Velberry, we have succeeded not only in meeting our customers' desire for new substances to differentiate their fragrances, but also in meeting the growing demand for sustainable alternatives, all at an attractive price," said Steffen Götz, Head of the BASF Aroma Ingredients division.
"We ask for feedback from perfumers, jointly evaluate the substances and then develop the most promising candidates," added Ralf Pelzer, Head of the New Business Development unit at BASF Aroma Ingredients.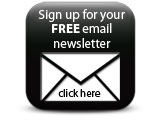 "Our pipeline is filled and additional innovations are already on the way."
Featured Companies