BASF launches biodegradable stabiliser for rinse-off formulations
Lamesoft Balance stabilises wax-based dispersions in hair and skin cleansing formulations
BASF has created a 100% natural and biodegradable product to stabilise ingredients in skin and hair cleansing formulations.
Lamesoft Balance is said to act as a natural structure enhancer in surfactant-based systems and allows for the stabilisation of wax-based opacifiers in rinse-off applications, even in low viscosity formulations.
Its use results in finished formulations with pleasant and homogeneous rheology, according to the chemicals giant.
Because it is made from hydrogenated castor oil and BASF's starch and vegetal oils-based alkyl polyglycoside (APG), Lamesoft Balance is both cold processable and easy to formulate.
It prevents the aggregation of small particles and reduces the sedimentation speed of wax dispersions in surfactant systems, especially in those that can be micellar thickened.
Opacifying wax dispersions create a lotion-like white look in formulations and provide significant skin and hair care benefits.
"The stabilisation of fine particle wax dispersions in rinse-off formulations is often very challenging," said Hans-Martin Haake, Head of Market Development Hair, Body, Oral Care at BASF Personal Care.
"With Lamesoft Balance BASF now offers a solution that is readily biodegradable and helps manufacturers of skin and hair cleansing products to stabilise their formulations without using synthetic polymers.
"The product is also suitable for alternative surfactant systems."
Performance and sensory tests showed Lamesoft Balance to enhance the foam properties in body wash formulations and provide a pleasant skin feeling.
In shampoos containing cationic conditioning agents, Lamesoft Balance has proven to significantly boost hair conditioning efficacy.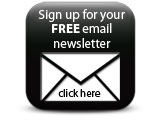 It is said to be suitable for use in natural cosmetic formulations, according to COSMOS and NATRUE standards.
Featured Companies