Avon to axe 100 jobs and sell New York office
The decision has been made to scale back on costs in order to streamline the business
Avon Products has announced that approximately 100 employees will lose their jobs in the US, as part of new measures to streamline the business.
In addition, the company will consolidate its US operations into its existing facilities in Suffern, New York.
To do this, it will sell its offices in Rye, New York, with completion scheduled for 2019.
Jan Zijderveld, Avon CEO, described the steps as a "logical" move in order to fuel growth and make the company "fit for purpose".
He said: "While decisions like these that impact our employees are never easy, we will manage the transition in a respectful and sensitive manner.
"I wish to thank all of our colleagues for their dedication to our growth plans to turnaround Avon."
The latest update follows two consecutive quarters of declines for the flailing cosmetics company, since Zijderveld took over as CEO.
In Q2 2018, total revenue dropped 3% to US$1.3bn, while active sales representatives declined 4%.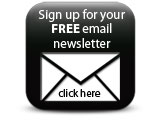 Shortly afterwards, the company announced it would be doubling its academic scholarship scheme for its representatives, giving financial support to workers, their children or grandchildren.
Companies