Avon lambasted in public letter from Barington Capital Group
Shareholder group says Avon made a mistake in appointing Sheri McCoy as CEO
Avon has been criticised in a damning open letter from Barington Capital Group, a group of shareholders that owns more than 3% of the common stock of the company.
In the letter, sent to Avon's Chairman of the Board Douglas Conant by James Mitarotonda, Barington criticises Avon's performance, strategy and leadership, stating that as investors "it has been extremely disturbing to witness the significant destruction in shareholder value" under Avon's board of directors.
Big failures
In a whole section dedicated to Avon's "past failures", Barington first analyses Avon's rejection of Coty's offer in 2012. The offer presented a 20% premium over the current trading price of Avon at the time. However, Avon rejected the offer of $23.25 in cash per share, totalling $10bn. The letter noted: "The Board declined to allow Coty to conduct due diligence and never offered shareholders an opportunity to vote on the offer. Instead, the Board rejected Coty's indication of interest as opportunistic and not in the best interest of Avon's shareholders."
In the same section, Barington also condemned Avon's current CEO Sheri McCoy, calling her a "poor choice of new CEO". The letter states that Barington questions whether Avon's board engaged in an effective search for a new CEO, when replacing Andrea Jung in 2012. It noted: "In our view, Ms McCoy's previous experience as a manager at Johnson & Johnson has little relevance to the key areas of expertise that are critical to Avon, including beauty, direct selling, emerging markets, and operational restructuring." In conclusion Barington wrote: "We believe the dismal performance of the Company under Ms. McCoy's leadership speaks for itself and that the Board made a mistake in naming her CEO."
Other decisions deemed "failures" by Barington include deteriorating operating performance; cost management amid $1.3bn of restructuring charges; deteriorating margins; FCPA investigations in China costing more than $135m; the acquisition of Silpada; share repurchases exceeding $2bn; and "excessive executive compensation" for poor performance. On the last point, Barington cites McCoy's 2014 compensation, which totalled $10.2m.
New plan
Despite all the criticism, Barington also clarified that it does believe there is "significant opportunity" in Avon's future and that value remains for the benefit of its shareholders. As a result, Barington also included a restructuring plan (the Barington Group's Plan) in the letter. Barington noted that, if implemented, the plan would result in annual savings of $500-$700m; achieve EPS of $0.90; grow revenue and market share; and enable Avon to maintain and grow current dividend.
Addressing Avon's leadership and management, Barington also revealed it planned to nominate a group of "highly qualified" individuals to Avon's board ahead of the 2016 Annual Meeting. It stated: "The numerous, chronic failures of the current board and senior management team… lead us to conclude that Avon's present leadership is incapable of effectively executing such a plan. We believe that significant, immediate changes in leadership and strategic direction are needed."
Avon's reply
One day after the letter was published, Avon issued a public statement in response. It said: "We are aware that Barington has made a public announcement expressing its views on our business. Avon welcomes open communication with and feedback from our shareholders.
"Our Board of Directors and management team regularly review a wide range of options regarding our business and operations and take into account the views of Avon shareholders. We remain focused on taking strategic actions to drive sustainable, profitable growth, address changing and challenging industry dynamics, create opportunity for our Representatives and enhance value for all Avon shareholders. This includes the actions we have taken and continue to take to drive improved performance in the North American business.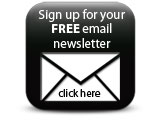 "We look forward to continuing our dialogue with our shareholders as we execute our plans."
Companies