Avon ends partnership with Maria Sharapova
Sharapova is no longer the face of Luck fragrance as two-year ban is announced
By Brian Minkoff-London Pixels via Wikimedia Commons
Avon has announced that Maria Sharapova is no longer the face of its Luck fragrance. The news came shortly after the International Tennis Federation issued the sportswoman with a two-year ban, but Avon denied that the two events were connected.
Earlier this year, Sharapova admitted failing a drugs test. One of her samples tested positive for the newly-banned sustance Meldonium, which she says she has used since 2006 for health reasons. The drug was used legally until January 2016.
Sharapova has since been banned by the International Tennis Federation for two years, although she has vowed to fight the decision. In a statement shared on her official Facebook page, Sharapova said: "While the tribunal concluded correctly that I did not intentionally violate the anti-doping rules, I cannot accept an unfairly harsh two-year suspension."
Lindsay Fox, Senior Manager of Corporate Communications at Avon told PR Week: "Avon's relationship with Maria Sharapova was a limited engagement that focused on one of our fragrances. The engagement is set to expire and we had not planned to extend this relationship regardless of the current situation."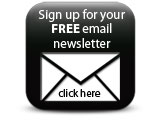 Other sponsors including Evian, Nike and Head have all stood by Sharapova despite the two-year ban. Prestige sun care brand Supergoop!, which Sharapova co-owns, also said it would stand by the athlete when the allegations emerged earlier this year.
Companies