Avon delivers 'earnings surprise' leading to Zacks upgrade
The direct selling giant saw revenues damaged by extraordinary currency pressures
Avon has been upgraded to a 'hold' from a 'sell' rating by investment research company Zacks.
In an analyst report issued on 30 July, Zacks noted that Avon reported an 'earnings surprise' in its recent Q2 2015 report, with better than expected top and bottom line results.
Avon's second quarter was hit by what its CEO Sheri McCoy noted was "extraordinary currency pressure". As a result, total revenue declined 17% to $1,823.4m. However, the top line did beat Zacks Consensus Estimate of $1,805m. On a constant currency basis, total revenue remained fairly unchanged.
Avon, which is primarily a direct seller of cosmetics, saw its active representatives fall 2% year-on-year, led by a continued decline in North America, which continues to be a region of concern for the beauty giant; in April this year, rumours circulated that Avon would be exiting its North American business after three years of revenue losses in a row (for more, click here).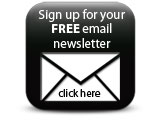 Speaking about Avon's Q2, McCoy said: "Our overall second-quarter performance was in line with our expectations in an environment of extraordinary currency pressure. Market by market, our local teams are operating effectively as they address consumer demands, improve Representative engagement and manage cost. In addition, given that we anticipate the challenging environment to continue, we have taken steps to improve our financial flexibility."
Companies