Airtight Jumbo Stick for long-lasting formulas
High-performance pen for lip or eye colour
Quadpack's Make-Up Divsion has released a new airtight version of Jumbo Stick, its high-performance pen for lip or eye colour. Part of the growing Q-Line make-up range, the new format is specifically designed for long-lasting formulas, keeping them fresh inside a sealed container that helps prevent them from drying out.
The product's clever design closes off the entry points where air can flow into the pack. The base, which twists to eject the colour bullet, features a rubber O-ring. A special snap-on cap blocks air entry from the top. The two measures effectively seal the pack to create an airtight environment.
The product's airtightness has been proven in Quadpack's standard leakage test procedure at the group's central test laboratory in Barcelona, Spain. The tests were conducted in a vacuum chamber to a pressure of - 300mbar, with no leakage over a three-minute period.
Jumbo Stick features a smooth swivel mechanism to prevent tilting. As a result, the colour bullet twists up and down in a perfect, straight line, preventing damage and making application easier and more comfortable.
A host of decoration techniques – silk screening, hot stamping, heat transfer, spray coating and metallising – can transform the product to achieve any look desired.
Jumbo Stick Airtight has a cup size of 10.50mm, with ABS components. It comes in standard and airtight slim formats, allowing brands to offer everyday and travel variants of their product.
A metal version of Jumbo Stick is also available.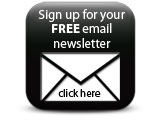 Check out the Jumbo Stick range in our online catalogue.
Companies