UK beauty stereotypes busted with new sales analysis
Body Care | Hair Care | Retail
Essex girls do not live up to their fake tan-loving label and Northerners don't have the biggest blow-dries in the land, says new study
Chelsea and Birmingham spend most on hair care and Glasgow and Edinburgh spend most on fake tan according to new sales analysis from Beauty Flash
Online beauty store Beauty Flash has reviewed its most recent product sales to uncover the truth on UK stereotypes based on who buys what beauty products and from where.
Lisa de-la-Plain, Co-Founder of Beauty Flash told Pure Beauty: "We were both interested and surprised by the results, which reveal more accurate insights into what the real beauty trends are across the country."
The online retailer looked at its most up-to-date sales data from over the past year and analysed which products were bought most in different areas.
The findings debunk the myth that Essex girls are the most obsessed with faux tan and Northerners sport the biggest blow dries.
In fact, the research found Glaswegian ladies spend the most on fake tan followed by Brummies. Preston and Edinburgh were also found to spend a high amount on fake tan with the lowest spenders living in the South-East (Canterbury, Kent).
Unsurprisingly, hair care spend was greatest in West London's glamorous Chelsea and second on the list was Birmingham. At the opposite end of the spectrum, and contrary to common belief, Sunderland and the North-East spend the least on maintaining their locks.
This beauty map of the UK from Beauty Flash shows which regions spend the most on specific beauty products
Essex did live up to its 'The Only Way is Essex' stereotype when it came to nails with Chelmsford in Essex being the second highest spender on nail care products and manicures across the country. However, the trendy ladies of Guildford in Surrey bagged the number one spot.
de-la-Plain explained: "At Beauty Flash we made it our mission to find out which products were most popular in different parts of the UK. We hear the same beauty stereotypes being referred to all the time, but we wanted to find out whether or not these were really an accurate representation of buying habits across the country."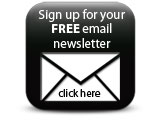 She added: "Such data can come in very useful for beauty consultants as they will be able to see which products sell the best in their areas. This will allow them to make more informed buying decisions when it comes to stock purchases, which in turn will boost sales and improve customer satisfaction by providing people with the products they really want."
Companies