The Red Tree Consultancy Ltd. announces the appointment of Frank Furlan as Strategic Advisor
Furlan's appointment will provide extended reach and services globally within beauty brands, retailers, private equity
With its continued growth and expansion in strategic consultancy and brand management, The Red Tree Consultancy Ltd. is delighted to announce the appointment of Frank Furlan as Strategic Advisor to the company.
With a specific focus on developing the company's presence in the US beauty market, Furlan's appointment will also provide extended reach and services globally within beauty brands, retailers, private equity and other investment sources.
Stirling Murray, founder, commented: "With his superb track record of delivering growth, Frank is a welcome addition to The Red Tree. We look forward to aligning his strengths to ours and to delivering the very highest levels of strategic vision and service to our clients".
Frank Furlan added: "It's with great satisfaction and commitment that I join The Red Tree, a world class and highly experienced organization, helping to drive forward its objective to provide superior services and expertise within all areas of the beauty industry."
---
Stirling Murray
Deeply steeped in the global beauty market, Stirling has held UK and international board roles at Rimmel, Unilever, Estée Lauder and Bourjois (Chanel) and founded The Red Tree in 2010. Highly experienced in creating and implementing strategic vision, developing and launching new brands and putting in place international growth strategies, Stirling combines marketing and branding with pragmatic commercialism. With an extensive network, he is a frequent speaker at international beauty events, has lectured in Marketing at the London College of Fashion and was a founding member of its Industry Advisory Panel.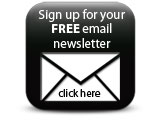 Frank Furlan
Frank Furlan has 33 years experience within the beauty and accessories industries. He has worked and resided in the U.S. and overseas for 12 years in the UK and Switzerland. His background includes all management and leadership levels (entry to C- Suite) in business and operational areas within market specific, subsidiary, regional and global environments – including Estée Lauder, Revlon, The Swatch Group, KIKO Milano Cosmetics and DANA Classic Fragrances. Frank is highly versed and experienced in founder, private, public and private equity portfolio companies, both in growth and restructuring/turnaround situations.
Featured Companies