Space NK drives international expansion with new payments provider
The British retailer hopes the platform will encourage new markets to shop via the site
British beauty retailer Space NK is driving its international expansion with a new payments provider.
In partnership with Adyen, the retailer hopes to enhance its e-commerce experience across a broader range of markets.
Using Adyen's service, Space NK will be able to track transaction trends across new regions and optimise its approach into each new market.
"As a business looking to expand into new markets, it was important to us that we were able to offer our new customers the best possible online shopper experience using their preferred payment method," said Space NK's UK and US CEO Andy Lightfoot.
"While the UK and US, our biggest markets, have very similar payment methods, we receive significant orders from the APAC region where there are numerous payment options and preferences.
"Now, we are able to create localised payment sites to improve the customer experience of our Asian customers and offer their preferred payment methods."
Space NK will roll out Adyen's RevenueProtect service to protect shoppers from fraud.
Ayden's Managing Director Myles Dawson added: "As a luxury retailer, it was important we helped create a customer experience for Space NK that has a high end feel.
"Offering several different payment options quickly and easily, to tailor the experience to each customer, is key."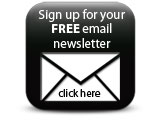 Lightfoot concluded he was confident with Ayden's services and that he was excited to be working with the team across a number of regions.
Companies