Skin Design London wins 'Breakthrough Brand of the Year' at the GQ Grooming Awards 2020
British pioneering skincare brand Skin Design London won the Breakthrough Brand of the Year award this week at the prestigious GQ Grooming Awards 2020.
With their fresh new approach to performance skincare and offering an edited range of cutting-edge designer cosmeceutical products, Skin Design London have been given this award for their promise of user friendly products, formed from expert ingredients, with proven results.
GQ's Style & Grooming Director, Teo van den Broeke: "No empty promises to see here. Skin Design London's ultra-straightforward approach to skincare is not only incredibly satisfying, but the products really work too. I'm particularly taken with the brand's retinol face cream. After just a few days of use I've noticed a palpable difference in the texture of my skin.
From sandpaper to silk – OK, satin – with just a few quick rubs and swirls. Magic."
It's been an amazing year for Skin Design London, with the brand gaining further recognition from Editors and Beauty Industry Insiders to Content Creator Estee Lalonde. Last month saw the success and launch of Skin Design London's most anticipated, first cleanser The Face Bath, celebrated at a Pop Up Clinic in John Bell & Croyden, where clients enjoyed the transforming Skin Design London signature facial treatments.
The brand will continue to work with John Bell & Croyden, offering a range of services such as Collagen Face Gloss to Radiance Roller and Triple V Lift in the "InResidence Room".
Founder of Skin Design London, Fatma Shaheen: "I am so honoured and grateful to have won 'Breakthrough Brand of the Year'. A huge thank you to both GQ and John Bell & Croyden for believing in the brand and your ongoing support since we launched.
"This truly is amazing! A big thank you to everyone who works with and for the brand, your dedication, support and passion has made this award possible. A personal thank you to my beautiful family, this award is for us and and for every person who is not afraid to pursue their dreams, aim high and keep working hard for what you believe in."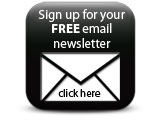 Following the success of 2019 and winning 'Breakthrough Brand of the Year' at the GQ Grooming Awards 2020, Skin Design London will continue to set themselves apart from the skincare crowd by redefining cosmeceutical excellence and positioning themselves as a brand that not only works with your individual needs but also educates you on your skin journey at the same time.
Companies