SkinAx efficacy clinically proven
Ingredient launched in the US
The efficiacy of dietry supplement SkinAx² by ACTIV'INSIDE has been confirmed through a combination of user evaluation and clinical scoring.
SkinAx² is a combination of four bioavailable ingredients including flavanols from French grape, SuperOxide Dismutase from melon, zinc and vitamin C. It was clinically tested in an eight week trial and subjected to self-assessment by 35 women reporting having a dull complexion.
Clinical tests confirmed that skin luminosity increased by 25% after eight weeks of supplements. Dark circles, redness and spots also decreased by 15%.
In the self-assessed tests, 71% of the participants found their skin more luminous after eight weeks and 77% said that the radiance of their skin had improved.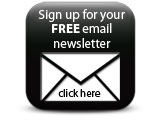 Mr Lemaire, CEO of ACTIV'INSIDE, explained: "SkinAx² is an innovation for people looking for a natural solution to cope with their concern of decreased skin radiance. Not less than 82% of women are satisfied of SkinAx efficacy, with results confirmed by clinical scoring."
Companies