Shiseido reports 19% sales slump during 'extremely challenging' year for the business
A stagnant global market due to the pandemic and restrictions in travel retail have contributed to a significant operating loss for the beauty owner
Despite a strong strategy for 2020, like many of its competitors, Japanese conglomerate Shiseido has been unable to emerge from the last 12 months unaffected by the pandemic.
For the year ended 31 December, the cosmetics heavyweight has reported an 86% downturn in operating profits.
The stagnation of the global market due to Covid-19 triggered a 19% drop in net sales across the Drunk Elephant owner's eight sales channels, causing a major loss for its business.
Shiseido said retail closures caused consumer traffic to suffer heavily, while reduced working hours when restrictions were lifted made the market 'extremely challenging'.
Restrictions into Japan were another heavy burden for the company to bear. Cancelled visas to citizens around the world and reductions in international flights significantly decreased demand from inbound tourists; a devastating blow for a business that relies heavily on travelling shoppers.
Despite a stabilisation of the market over the summer months, the resurgence of Covid-19 cases in September, mainly in Europe, prompted another sharp deceleration of sales in the latter part of the year.
The business, helmed by Masahiko Uotani, is also preparing for a volatile market in 2021.
"All regions are expected to face a continued severe economic environment in the first half of the next fiscal year and to recover moderately from the second half," the group wrote in a statement.
"In response to these changes in business environment, we are stepping up investments in strategic growth areas, such as the premium skin beauty category and digital shift of our business model overall, while restructuring our earnings base through business transformation."
This transformation within Shiseido has begun with the split of its low-budget personal care businesses from the company.
Earlier this month, Shiseido sold its personal care brands to CVC in a deal worth US$1.5bn.
Brands carved out in the agreement include Shiseido's well-known drugstore brands Tsubaki and Senka, as well as other brands.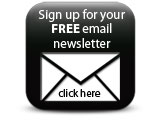 The business split will give Shiseido the freedom to concentrate on its prestige business arm, which includes Clé de Peau, Dolce & Gabbana and Laura Mercier.
Companies