Sephora is "vital" to JC Penney's growth says analyst
Beauty concession is key to store success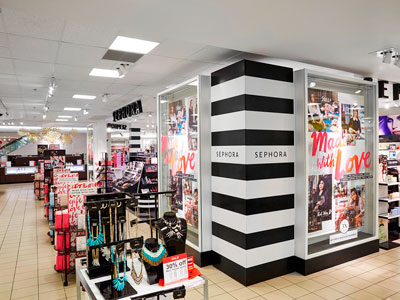 Shares in US retailer JC Penney have slumped more than 22% since early October, dropping to $7.66 each at the time of writing. However, the inclusion of LVMH-owned and controlled Sephora concessions within JC Penney stores are said to be vital to the retailer's comeback.
Steven Ruggiero, Managing Director and Head of Research at New York broker R.W. Pressprich & Co told Cosmetics Business: "The nearly 500 JC Penney stores that have a Sephora store within them produce consistently higher comparable sales than those JC Penney stores that do not include a Sephora."
. . .
This is a small extract of the full article which is available ONLY to premium content subscribers. Subscribers sign-in (top right) to read the article.
Or
Subscribe now to premium content on Cosmetics Business
Companies