Sens8ate Skincare Botanicals develops vitamin skin care range
Vitamin A, C & E's skin care benefits make a long list, from hydrating skin and reducing inflammation to regulating sebum production and brightening a lacklustre complexion
With other launches planned over the coming months, Sens8ate Skincare Botanicals are excited at what the future holds.
Patrick Shirley, Co-founder commented: "We are extremely excited to announce the launch of Sens8ate Skincare Botanicals. Our philosophy is to produce ethical skin care that looks desirable. We love the idea of housing our formidable ingredients in eco-stylish packaging, whilst also taking great care in ensuring our products contain no parabens, no harmful toxins and sulphates. We are proud to say that our ranges are also vegan friendly and cruelty free.
"As a brand, we are committed to ensuring that we do our part in protecting the environment by continuing to use natural ingredients on the outside, which includes using glass bottles and jars as well as real bamboo and Ashwood lids instead of plastic. We have further enhanced this look with 100% natural Birchwood boxes which are environmentally friendly and fully biodegradable.
"We have created Sens8ate Skincare Botanicals with our customers in mind, so we are excited for our products to become an essential part of their skincare regime whilst enjoying using them as much as we do."
Nourishing Cleanser | £24.99
The Nourishing Cleanser is a 2 in 1 cleanser and Face Wash. Fortified with Vitamin C, which is known to help naturalise free radicals, protect against environmental stress and combat signs of ageing. Further enhanced with Vitamins A and E, Calendula, Squalane and several organic extracts, this luxurious cleanser works to achieve maximum skin purification, while maintaining natural moisture and balance.
Radiance Facial Scrub | £27.99
Vitamin C is a powerful antioxidant and brings with it many skincare benefits. When incorporated into a regular skincare routine, this vitamin C exfoliating scrub will keep the skin looking younger for longer by helping to boost natural collagen production, resulting in firmer and healthier looking skin. The scrub will also reduce the appearance of brown spots and boost the skin's natural healing process.
Glow Age-Defying Face Serum | £59.99
This natural serum combines Vitamins A, C and E, Hyaluronic Acid, Marine Collagen, Watermelon Seed Oil and Evening Primrose Oil to boost and tone the skins structure through all 3 layers. Vitamin A, also known as Retinol, is a powerful antioxidant helping to prevent wrinkles through increasing collagen production. Retinol is also effective at managing acne as well as improving discoloration, creating younger looking skin. This blended with Vitamin C provides potent antioxidant protection, shielding skin from damaging free radicals. Vitamin E is rich in antioxidants and is a perfect skin healer.
Skin Bliss Facial Moisturiser | £49.99
Containing skin essentials including Vitamins A, C & E plus Hyaluronic Acid, Green Tea, Buriti Oil and Argan Oil. These nutrients will boost and tone skin leaving it feeling blissful. Vitamin A, also known as Retinol, is a powerful antioxidant that helps to increase collagen production reducing the appearance of fine lines and wrinkles.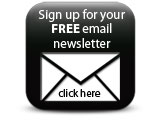 This blended with vitamin C creates a very effective anti-ageing formula. Vitamin C further increases collagen synthesis resulting in tighter, firmer skin and brightens tired and dull skin. Vitamin E promotes healing whilst also hydrating the skin acting as an excellent moisturiser.
Featured Companies