Retailers brace for weekend of heavy sales as shoppers beat January blues
According to research from the UK Gift Card & Voucher Association, more than 50% of Brits are expected to spend their festive gift cards over the weekend
According to data from the Office of National Statistics department stores' volume of sales month-on-month reduced 1.8%
Retailers have been warned to brace themselves for heavy sales this weekend (25-26 January) as customers rush to spend their Christmas gift cards.
According to research from the UK Gift Card & Voucher Association (UKGCVA), 44% of Brits received a gift card for Christmas and more than half are expected to spend them within one month.
UKGCVA's study also found shoppers are likely to spend, on average, £18.55 more than the value of the gift card.
This much-needed boost is predicted to reach more than £245m through upsold goods and in-store uplift.
Gail Cohen, Director General of the UKGCVA, said: "At the UK Gift Card & Voucher Association, we would always encourage consumers to 'use it, don't lose it'.
"Gift cards are extremely versatile and can increasingly be spent online as well as in-store."
The announcement comes after the retail sector suffered a blow to its crucial 'Golden Quarter' with disappointing sales over the festive period.
The Office of National Statistics reported in the three months to December 2019, the quantity bought in retail sales decreased by 1%, compared with the previous three months.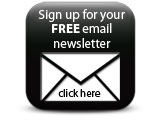 Companies