Rejuvel Bio-Sciences signs Middle East deal
Rejuvel 3D skin cream to be sold in Saudi Arabia, Qatar, Kuwait and UAE
Rejuvel Bio-Sciences has signed a distribution deal with Houboubati to distribute its 3D skin cream in Saudi Arabia, Qatar, Kuwait and the United Arab Emirates with an initial order of $71,250.
Charles Scimeca, President of Rejuval Bio-Sciences, said: "This agreement is a major step in our strategy of reaching customers around the world and building a global brand. We also expect Rejuvel 3D to be especially successful in the dry and arid climate of the Middle East because of its ability to increase skin moisturisation."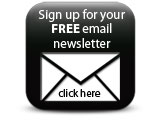 Made using stem cells from a green tea plant, the product is said to reduce wrinkles, discolouration and the appearance of scars.