'Raw' beauty brand Laurel signs Anthropologie deal
US brand will sell online initially although a bricks-and-mortar roll-out could be on the cards
Laurel Whole Plant Organics has secured a retail deal with fashion and lifestyle retailer Anthropologie.
The US brand's listing with Anthropologie means consumers can now buy its products on anthropologie.com. The brand told Cosmetics Business that a bricks-and-mortar expansion could follow as the retailer expands its in-store beauty offering.
The 100% organic plant-based skin care brand creates handmade products in Sausalito, California, using 'slow' beauty processes.
Laurel Whole Plant Organics also calls its products 'raw', as ingredients are 100% organic and unadulterated; plants are delivered to the brand in their raw state at which point Laurel Shaffer, Founder of Laurel Whole Plant Organics, uses the whole plant to create her products.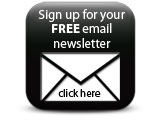 Speaking about the Anthropologie deal, Shaffer said: "Anthropologie has been my favourite clothing store going on a decade! This partnership is an honour and a milestone for our brand."
Companies