QVC to launch dedicated beauty channel
Colour Cosmetics | Hair Care | Skin Care
QVC Beauty goes live on 26 October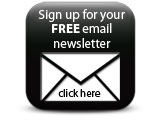 Next week will see the launch of shopping channel QVC's dedicated beauty channel – QVC Beauty – which will be screened 24 hours a day and which will be dedicated to selling premium beauty brands and dispensing beauty advice through its interactive demonstrations.

"QVC's beauty sales have grown by 17% in the first half of this year in comparison with last year," commented Judy Deuchar, director of merchandising for the channel, "which is a clear demonstration that we are already the destination for customers looking for premium beauty products.

She continued: "QVC Beauty builds on the popularity of the Beauty Channel on QVC Active and gives our vendors a dedicated channel to reach out to existing customers and new audiences with the inside track on their brands."

The new channel will broadcast one hour programmes from QVC's extensive range of salon and prestige skin care, cosmetics and hair care brands. These will be complied from video clips of the most recent live presentations, enhanced with original content from industry experts and brand personalities.

Companies