Prada launches L'Homme and La Femme fragrance campaign
Campaign stars Mia Goth, Mia Wasikowska, Dane DeHaan and Ansel Elgort
Actress Mia Goth is well known for her role in Nymphomaniac: Vol. II
Prada has aired a campaign to tie in with the July launch of its new La Femme Prada (right) and L'Homme Prada (below) fragrances.
The campaign is said to reflect Miuccia Prada, Prada's Head Designer and Founder of subsidiary Miu Miu, and her fascination with "the fluid nature of identity" – a theme that inspired the two new scents.
Prada said: "There is the idea of 'L'Homme Prada' and 'La Femme Prada', but actually they don't exist; there are many."
A video was directed by Steven Meisel and features four models, two male and two female. Mia Goth, Mia Wasikowska, Dane DeHaan and Ansel Elgort all star in the video.
Prada added: "I wanted to present these fragrances together, with the same concept, with the same photographer, so that they are really interchangeable. We have two actresses and actors that play three or four roles each. This is the main concept: that there isn't a single icon representing the dream of a woman or a man.
It is actually the opposite, that these people represent the reality, the differences and so on."
The fragrances comes packaged in two bottles that are described as complementary rather than contrasted. La Femma Prada, which has notes of frangipani, ylang-ylang, vanilla, tuberose and vetiver, comes in a gold and white bottle featuring the original Prada logo.
Meanwhile, L'Homme Prada has notes of neroli, geranium, patchouli and amber. It comes in a silver and black bottle again featuring the Prada logo.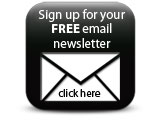 La Femme Prada & L'Homme Prada - Film from Lenthal on Vimeo.
Companies