Playboy condoms licence holder Three Pears Brands expands beauty portfolio
The UK-based beauty owner has purchased five legacy brands across hair care, cosmetics and personal care
Three Pears Brands has expanded its personal care repertoire by purchasing the licence for five consumer goods brands.
Joining its beauty portfolio is hair care brand Harmony, deodorant formulator Amplex, colour cosmetics creator Leichner and shaving brand Ingram.
The company has also acquired washing brand Stergene, all of which have been taken over from the Lornamead Group.
"We are delighted to conclude the acquisition of these brands having worked closely with the team at Lornamead to ensure a seamless transfer of the brands to ensure we can maintain a consistent supply chain," said Three Pears Brands' Chairman, Edward Dunn.
"Distribution will now be from our own Midlands-based distribution centre and we plan to integrate our existing supply chain network to over 40 countries to grow and develop the brands."
Three Pears Brands beauty roster includes Cyclax, Nailoid, Clasicure and hair care brand Natural Classic.
The UK-based company also holds the licence for Playboy's condoms and lubes.
"These legacy brands have a reservoir of goodwill and trust with consumers and the trade; a legacy that has taken many years to establish," added Chris Fallon, Three Pears Brands' Brand & Sales Director.
"Household names don't become household overnight. It is better to put sales, marketing and distribution might, such as ours, behind great brands like these, than starting with something new.
"Our business focus is on acquiring and investing in well-established legacy and heritage brands in order to maximise their growth and build our brand portfolio."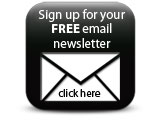 As part of its acquisition spree, the brand also took over Blue Stratos, Rapport, Mandate and Le Jardin fragrance brands earlier this year.
Companies