Pantene remakes 'Don't Hate Me Because I'm Beautiful' ad for LGBTQ consumers
The original 1986 advert starred American-born English actress and model Kelly LeBrock
P&G-owned brand Pantene is tackling societal stereotypes with a new initiative as part of its Power To Transform campaign.
Created in partnership with non-profit organisation GLAAD, which stands for Gay and Lesbian Alliance Against Defamation, the new 'Don't Hate Me Because I'm Beautiful LGBTQ' project talks to members of the LGBTQ+ community to share their transformation stories.
The campaign is a play on the brand's 1986 advert starring American-born English model Kelly LeBrock, which also had the tagline 'Don't Hate Me Because I'm Beautiful'.
Included in one of the videos is Iranian transgender woman Pooya, who was imprisoned for having hair that was considered too long.
"I want to be there for people in a way that I didn't experience when I was younger, and let them know that there is nothing wrong with them," she said.
Ilaira Resta, P&G's VP for North America Hair Care added: "For many in the community, hair plays a pivotal role in their 'transformation moment'.
"From our research we found that 60% of LGBTQ+ persons change their hair when they have a life or identity change.
"So, whether that means getting a major chop or growing out your locks to defy societal norms, or embracing hair that bends the gender binary entirely - hair is an impactful visual cue of transformation and this new campaign from Pantene aims to show the beauty of all transformations and of all people."
The brand has said it will continue to work with GLAAD to 'celebrate inclusion, representation and freedom of expression'.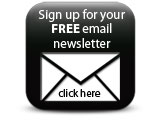 Companies