Optical 3D in vivo Measurement of Human Skin Surfaces with PRIMOS 3D
GFMesstechnik (GFM) develops, manufactures and offers 3-dimensional in vivo skin measurement systems PRIMOS and the appropriate evaluation software. Measurement technology made in Germany by GFM stands for computer assisted surface measurement based on optical 3D measuring methods. PRIMOS systems are used worldwide by well-known companies and testing laboratories for product testing in cosmetics and medicine. They show the standard for in vivo 3-dimensional measurements of skin. Efficacy testing becomes very easy, efficient and repeatable with PRIMOS.
The acquisition and evaluation of 3D data of human skin surface is an important task of dermatology investigations under medical and cosmetic aspects. The accurate knowledge of the 3D- skin surface will be an important aid for accurate diagnoses, therapeutic decisions as well as the evaluation of medical or cosmetical treatment progress.
While, in previous years, the 3D profile recognition of the skin surface was mostly implemented through the making of skin impressions (replicas) and their measurement by tactile scanning devices, the current state of the technology is characterised by direct 3D in vivo measurement using optical 3D measurement techniques.
In the PRIMOS (Phaseshift Rapid In-vivo Measurement Of Skin) optical 3D in vivo skin measurement device, the fringe projection technique based on micromirrow display devices from Texas Instruments is deployed as optical measurement process. The intensive R&D work of the company Beiersdorf AG (Germany) and GFMesstechnik GmbH, (Germany) developed today's generation of optical 3D in vivo skin measuring systems. PRIMOS measurement devices are available for different application and fields of view from 18 x 13 mm² up to 500 x 400 mm².

Application:
3D capturing and measurement of…
facial wrinkles (e.g., crow's-feet, forehead wrinkles, glabella, nasolabia, etc)
skin roughness and microprofile of skin surface
wound, scars, acne, allergy wheals

full face or parts of the body for plastic surgery, maxillo facial surgery and other
Measurement of crow's feet – eye wrinkles

The eyes are considered as mirrors of the soul. Not only nowadays, people are anxious for looking young and therefore trying to remove skin folds as the first signs of aging around the eyes.
To prove the effectiveness of the various products, the measurement of skin folds is essential in the cosmetic and aesthetic medicine as well as for the testing of cosmetic active substances. The fast and contactless measurement of skin folds (e.g. crow feet on the eye, the forehead… ) is possible by using the optical 3d in vivo skin measurement systems PRIMOS lite and PRIMOS premium. The 3d measurement of the skin profile before and at different time points after a treatment as well as their comparison using a precise matching option for area retrieval enables the quantitative determination of changes of skin folds and therefore a quantification of the treatment's success. Parameters of the changes are determination of the dimensions, the volume, depth as well as the contour of the skin folds. Within the facial area it is also possible to quantificate volume of eyebags or Lips. All measurements can be done with a single sensor and well effortable equipment.
Skin roughness measurement
The acquisition and evaluation of the surface of human skin is a task of dermatology that comes more and more to fore under medical and cosmetical aspects. In particular for the validation of crèmes and medical active ingredients, that have effects on the skin roughness, optical in vivo measurements with PRMOS offer a fast and efficient solution for objective results.
Using the optical 3d skin measurement system PRIMOS premium, roughness measurements at an identical area can be made before and at different time points after a treatment with cosmetics or medical agents. The quantification of roughness can be accomplished by using line-, star- and area roughness parameter (Ra, Rz …)which are calculated according to DIN.
The main field of application of the PRIMOS premium are cosmetic and pharmaceutical research on active agents, cosmetic medicine and related applications.
Further application
With an additional spacer the PRIMOS 3D system can be used without tripod. That allows to measure flexible all over the body. The measurement and quantification of wounds, scars or wheals showed difficulties until now, conventional replica methods are hardly usable, which meant large efforts for data acquisition for measuring purposes.
The 3d measurement of a skin area before and at different time points after a treatment as well as the computer supported comparison of measured profiles enables the quantitative determination of changes on wounds and scars and therefore the control over healing process. The contactless measurement allows the acquisition of all changes in the skin contour like wounds, scars, pustules, welts or swells for objective evaluation. Changes in dimensions, volume or form can be determined fast and easily.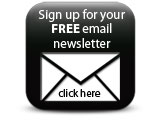 Full face and body 3d capturing
GFM´s large field 3D scanner FaceSCAN 3D and BodySCAN 3D provide fast and accurate 3D images of a full face or larger parts of the human body. Plastic surgeons will be able for better planning of surgerys but also for quality control shows it´s an interesting point.
Optical 3D in vivo skin measurement system PRIMOS
Companies