New Vichy campaign asks women to #ForgetFlawless
The campaign aims to quash the negative comments women tell themselves
Encouraging women around the world to let go of unrealistic beauty expectations, skin care brand Vichy USA has launched a new campaign and video.
The #ForgetFlawless campaign is being rolled out in the US and is supported by a video starring four women – representing different life stages – having conversations with their reflections in the mirror. The reflections inspire the women to accept that they deserve better than to put themselves down every day first thing in the morning.
Speaking about the campaign, Catherine D'Aragon, Assistant Vice President of Vichy USA, said: "With #ForgetFlawless, we're not asking women to be unmotivated with their skin care program, rather we hope to illustrate with our hard-working, results-proven skincare products, that simple, daily actions lead to noticeable, long-term improvements."
She added: "We want to encourage women to stop aiming for unattainable perfection and instead strive to embrace the best version of themselves in all aspects and life stages of their lives."
According to the brand, the video is designed to break away from the current trend of 'emotionally heavy' content and is instead intended to surprise viewers with its optimistic and humorous undertone. Supporting the #ForgetFlawless campaign are in-store materials and outdoor print visuals. All of the visuals and images used are said to be completely untouched.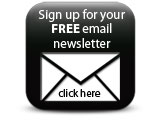 Vichy Laboratories was founded by Dr Haller in France in 1931 before being acquired by L'Oréal.
Companies