Natura Ecoparque inaugurated
Brazilian naturals brand Natura Cosméticos has inaugurated its production facility, Ecoparque.
Brazilian naturals brand Natura Cosméticos has inaugurated its US$75.69m production facility, Ecoparque. Located on 172 hectares in the Amazon city of Benevides (PA), the facility will have a production capacity ranging from more than 200 million bars of soap to around 400 tonnes of carrier oils. It will absorb the production of the 'soap noodle', which was previously produced in another unit of the company, also located in Benevides.
It is planned that Natura will occupy 10% of the Ecoparque complex, sharing the facility with companies from different market segments. "The idea is to create a truly shared operation, a cooperative network in which the industries installed in the same space can exchange resources and articulate joint alternatives to foster the generation of sustainable businesses in the region, in addition to leveraging the demand for socio-biodiversity and local entrepreneurship inputs," said Natura Cosméticos CEO Alessandro Carlucci in a statement.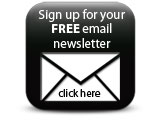 "The Ecoparque will allow us to supply the Brazilian and international markets with products that are 100% manufactured in the Amazon," added Josie Perissinotto Romero, Natura's Vice President of Operations and Logistics.
Companies