Nail polish brand Eve Snow breaks into US market
UK brand to launch on net-a-porter.com
British nail polish brand Eve Snow has signed its first US contract, which will see it launch on net-a-porter.com.
The brand, which sources all of its ingredients from the UK, will make its break into the US market in February. All Eve Snow polishes are '3-added', containing ginkgo biloba, vitamin E and Argan oil to boost nail health.
David Olsen, Global Vice President of Beauty and Grooming at The Net-A-Porter Group, said: "As the first global retail partner for Eve Snow, and the first to introduce the brand in the US, we continue to meet our customer's demand for high-quality, highly-pigmented nail products. Eve Snow not only produces a lasting finish but is also nourishing for your nails, and we are thrilled to add it to our Quintessential Edit."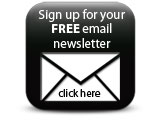 Eve Snow is currently available through 50 select Boots stores in the UK and will be launching into another 30 stores over the next few months. It launched in April 2013 in Fenwick Bond Street.