Melvita comes up smelling of roses with new Rose Nectar BB Cream SPF 15
September will see the launch of a new BB Cream from French organic beauty brand Melvita. The new Rose Nectar BB Cream SPF 15, which will join the brand's Rose Nectar skin care line, is said to camouflage imperfections to leave the skin looking fresh and natural.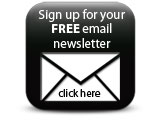 It uses the brand's rose nectar solution to help retain and distribute moisture in the skin, while natural mineral filters and pigments help to provide a soft focus effect. Finally, it also contains probiotic Yogurtene to stimulate the activity of the skin's good bacteria. The formula is also free of silicones and chemical filters according to Melvita. The new BB cream will be priced at £25.
Companies