Marble effect caps RPC Group tubes
RPC Zeller Plastik Zell has created a new marble-effect finish cap for its Supersoft tubes.
Created using special masterbatches, the marble effect is obtained by adding chosen colours to the cap base colour during the injection moulding process.
Due to their different melt flow index, the colours of the masterbatch exhibit a time-delayed melt and the marble effect appears.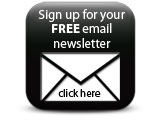 The random distribution creates individual patterns that give each product its own unique appeal while keeping a recognisable design throughout the product range.
Companies