Majority yes vote in Sephora night hours referendum
Referendum for right to work at night was approved by a 96% majority
Workers at the Champs Elysées branch of Sephora in Paris have voted overwhelmingly in support of night working, in a referendum held by the company. The proposition of working nights was approved by a 96% majority.
Of the 146 permanent members of staff who were eligible to vote [employed for more than three months], 124 did so: 114 in favour of night working, four against, while six abstained. The result, which was without appeal but was validated by a bailiff, was called a "slap in the face to its opponents," by Champs Elysées Store Manager Stéphane Guillory.
Double-time pay rates will apply between 9pm and midnight, and night-shifts will be appointed on a voluntary basis only under the new regulations, which were agreed in negotiation with trade unions the CFDT, the CFTC and the CFE-CGC on 16 September. In addition, staff will also be entitled to financial assistance to cover child care costs at a rate of €12/ per hour, while their taxi fares home will be covered after 11pm.
The ability to work at night applies only to shops in the new international tourist zones known as ZTIs (Zones Internationales Touristiques), which are situated in major cities such as Paris and Marseilles. Each store must vote on an individual basis.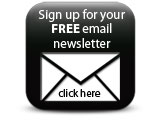 The referendum was organised in the face of opposition from Clic-P, an umbrella organisation that groups the trade unions CGT, Seci-Unsa and SUD, along with some activists from the CFDT who were in conflict with their own trade union. These bodies felt that the compensation of double pay only – which is the minimum permitted by law – was insufficient compared with the rates paid by Marionnaud, which are 115% rather than 100%. It also said the child care costs were insufficient and that taxis should be provided earlier than 11pm.
Companies