Mac opens first flagship Pro store
Carnaby Street store to open in UK capital
By Elliott Brown via Wikimedia Commons
London's Carnaby Street is now the home of MAC Cosmetics' first UK flagship Pro store and the largest Pro flagship retail location by the brand worldwide.
The store stocks MAC's Pro collection, comprising more than 250 different products aimed at make-up artists and features an eight-metre-high feature wall showcasing the talent of emerging, local artists and designers. One creative will be invited to take over the installation space with a self-contained piece of work, created exclusively for MAC. The works will be a mixture of graphic, video or textural within the space.
James Gager, Senior Vice President at MAC Cosmetics, commented: "Carnaby Street is often deemed as the epicentre of Soho, attracting a host of eclectic local and global consumers. This area is synonymous with music, fashion and trend, like MAC, so we wanted to provide consumers with a visionary, high octane store that meets all their needs."
Visitors will also be offered access to a library full of inspiration and references. Nine ergonomically designed make-up stations with professional lighting and adjustable seating will give make-up artists a unique space to try out new looks. Groups can also take advantage of two private make-up areas.
Gager added: "This new store moves us in a different direction of our retail experience in the UK, especially for our Pro customer, providing a fresh and contemporary format that cannot be found elsewhere. Overall, we wanted to create a store that embodies the vibrancy, multiculturalism and creativity of Soho and continues to excite and engage a diverse audience through its artistry, design and product line-up."
Aiming to create an "industry hub", the store's first floor also features a dedicated event space set up for masterclasses and technique events. The area includes high-tech presentation screens, cameras and professional lighting. More than 50 make-up artists are due to work at the store. The artists have an international profile, suited to London's multicultural audience.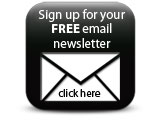 Terry Barber, Director of Make-up Artistry at MAC Cosmetics, said: "The MAC Pro flagship store on Carnaby Street aims to be the creative hub for both professionals and make-up junkies alike. MAC Pro was born out of the need to extend the already iconic MAC palette to meet the exacting needs of make-up artists working in fashion, film and theatre, with every colour and texture from neutral to neon. MAC Carnaby will be housing this innovative range in an exciting new Pro space, almost like a high tech science lab for make-up obsessives!"
Companies