Lubrizol's Noveon Consumer Specialties launches surfactants product line in Brazil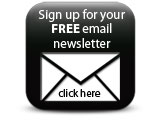 Formulators of surfactant cleansing products in Brazil now have a new set of claims-driving and enabling ingredients at their disposal as The Lubrizol Corporation has launched the Noveon Consumer Specialties surfactants product line.

Today's personal care formulators are increasingly being challenged to create milder, higher performing products while maintaining cost effectiveness. With Noveon Consumer Specialties surfactants formulators can find both amide replacements and pre-formulated, amide-free surfactant blends. Based on soy and coconut oils, they provide superior performance in shampoos, shower gels and other personal care cleansing products.

Rich billowy lather – it's what drives the consumer experience. With Noveon Consumer Specialties surfactants formulators can count on a sulfate or amide-free solution that promises superior flash foam, feel, appearance, mildness and a great consumer experience.

The product line includes a number of surfactants: nonionic, anionic, amphoteric, natural soaps, cationic and special performance concentrates. Also available are new vegetable-derived surfactants for use in formulations requiring natural claims:
• Chemccinate LSC-K Surfactant (INCI: Disodium lauryl sulfosuccinate)
• Chembetaine ACB Surfactant (INCI: Coco-betaine)
• Sulfochem CS-BZ Surfactant (INCI: Sodium coco-sulfate)

In addition to these three new surfactants, Chemoryl SFB-10SK surfactant is an alkyl and alkyl ether sulfate free, amide-free, mild, multi-purpose surfactant concentrate. Its gentle, rich formula is ideally suited for premium shampoos and body washes.
Featured Companies