LexFeel Vibrant wins bronze ITEHPEC innovation award 2018
LexFeel Vibrant, a patented colour-enhancing sensory agent, received the Bronze ITEHPEC Innovation Award 2018 at in-cosmetics Latin America, São Paulo, Brazil.
The award, created by ITEHPEC, the Institute of Technology and Studies for Cosmetics, Toiletries and Fragrances, an arm of the Brazilian Association of the Cosmetic, Toiletry and Fragrance Industry (ABIHPEC), serves to encourage and recognise innovation in the CT&F Industry.
LexFeel Vibrant (Palm Acid/Adipic Acid/Pentaerythritol Crosspolymer) is a sensory modifying polyol polyester that improves pay-off and vibrancy of pigments in colour cosmetics.
This unique polymer maintains formulation clarity when mixed with other clear oil phase ingredients. The clear base formulation with LexFeel® Vibrant allows significantly enhanced colour quality and vibrancy which provides the opportunity for formulators to reduce pigment load by up to 50% without performance loss.
The innovative technology, patented by INOLEX Chief Scientist, Rocco Burgo, offers numerous benefits to the Colour Cosmetic Industry.
LexFeel Vibrant provides structure in anhydrous applications such as lipsticks, glosses, and butters. It is well suited to emulsions and aids in pigment dispersion for an even visual effect.
As such, the ingredient facilitates the design of bright and vivid colour cosmetics with unique textures and a rich, moisturising sensory experience. Members of the INOLEX do Brasil team accepted the award.
The INOLEX do Brasil Sales and Demo Center, located in São Paulo, provides clients an opportunity to explore the use of new ingredient technologies in beauty care with tailored, technical guidance and hands-on formulation assistance.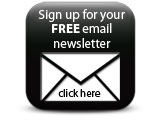 To make an appointment, contact Cris Saiani at csaiani@inolex.com.
Featured Companies