Lalique Noir Premier Collection
The Noir Premier Collection highlights milestones in the brand's history
Lalique is releasing the Noir Premier Collection – a six-strong line-up of luxury fragrances that highlights the milestones in the brand's history.
The six contemporary fragrances are named after and inspired by names and themes from Lalique's legacy.
Rose Royale features rose absolute, peach and osmanthus and blends apricot nectar, powdery violet and suede, softened by musk and cashmere wood.
Terres Aromatiques is composed around thyme, strengthened by lavandin. Notes of pineapple, cardamom, freesia and lemon add vibrance. Amber, vetyver and tonka bean – a blend of hay, almond and tobacco – round off the layers.
Fleur Universelle mixes rum and cinnamon with cool pink pepper and cardamom into the vanilla and liquorish facets of myrrh. Tonka bean and patchouli finish the scent.
Élégance Animale opens with notes of saffron, peach and geranium. In the heart notes are rose, jasmine and gurjum, a rarely used balsam. Leather accord and sanadalwood dry down the scent.
Fruits du Mouvement features mandarin and prune with black pepper and ginger, blended into jasmine absolute on amber, sandalwood and cashmere wood.
Sculpteur d'Épices (Sculptor of Spices) is an exclusive edition to Harrods. It opens with bergamot and pepper and has cinnamon at the heart, enriched by rose and jasmine absolute. The base has labdanum, tonka bean and patchouli accord.
The juices are bottled in the very first black perfume bottle designed by René Lalique in 1911: the 'Quatre Aigles' (Four Eagles) bottle. Adorned with four female figures sculpted on its edges, it has been chosen to lend a majestic design, decorated with a motif of wings engraved on the transparent glass edges. Each bottle bears the name of the fragrance written in gold letters on its left side along with the year of the event the fragrance refers to, as well as the name of the collection. The cap is engraved with Lalique's emblem featuring swallows.
The fragrances are presented in a black lacquer coffret, lined with imitation suede and protected by a black cardboard over-box.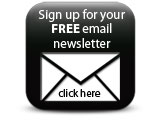 The Noir Premier Collection fragrances are £180 each for a 100ml edp.
Companies