Kristie Hammontree joins Chemyunion Inc.
Chemyunion Inc. is very happy to announce the appointment of Kristie Hammontree as Sales Manager for the US Southeast Region.
Kristie Hammontree
In this new role Hammontree will manage Chemyunion's personal care sales in the Southeast and ensure our customers receive the sales, technical service and formulating support they require.
Kristie has broad industrial experience in specialty ingredients including quality, business development and sales roles with Fasson Roll, Kemira, Acme Hardesty and Gabriel Performance Products. Kristie received her Bachelors of Science in Industrial Engineering from Kennesaw State University, Marietta, GA.
"It is a real pleasure to welcome Kristie to Chemyunion", stated Cristiane R. da Silva Pacheco New Business Vice President, "Her commercial leadership in the US Southeast will greatly help our customers there.
Marcelo Golino, CEO Chemyunion added "The US is one of our major growth markets and to continue our success we need to bring in excellent professionals like Kristie and we are very happy she is now part of our amazing team".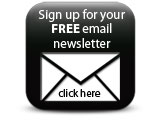 "I am very happy to be back in the personal care industry and am really looking forward to catching up with all my friends in the industry, both old and new." said Kristie Hammontree. "Chemyunion's natural active ingredients are industry leading, so I am excited about bringing these products to my customers and being part of the Chemyunion family."
Companies