Job cut threat looms large at ASOS
The online retail giant is planning to cut up to 100 jobs at its London HQ
Around 100 jobs could be at threat of redundancy at Asos as the online beauty and fashion retailer undergoes a restructuring plan following poor trading results.
The company, which is one of the largest online retailers in the UK, issued a profit warning in December after Christmas trading suffered a significant slowdown, triggering its shares to plunge by 40%.
Pre-tax profits for its latest half-year results, published in April fell by 87%, however retail sales rose 13% to £1.3bn.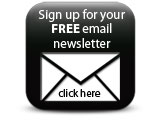 The job cuts are believed to be mainly in the company's London-based marketing department and affected staff are currently in a consultation period.
Companies