Jland Biotech appoints a distributor for Germany, Austria and Switzerland
Jland Biotech's en.jlandbiotech.com, the Chinese high tech biochemical company that makes non-animal derived collagen, has appointed CH Erbslöh GmbH & Co. KG (cherbsloeh.com) as its exclusive distributor for Germany, Austria and Switzerland for the range of non-animal derived collagen products, Reallagen.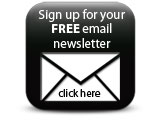 David Bill from Jland Biotech's European sales office stated that: "Following the enormous interest in our Reallagen range generated from In-Cosmetics, it because obvious that we needed to appoint specialists distributors who have the technical expertise, stocking options & formulation know how to help promote our Non-Animal-derived collagen range. Claudia Rigert of CH Esbloh CRigert@cherbsloeh.com has an impressive application knowledge on Non-Animal-derived collagen & will do an excellent job helping cosmetic companies formulate Realagen into their finished cosmetic products."
Featured Companies