Jack N' Jill launches natural toothpaste for kids
Jack N' Jill is a natural toothpaste brand for babies, toddlers and children.
The toothpastes are available in five certified organic fruit flavours – banana, strawberry, blueberry, raspberry and blackcurrant as well as in a flavour-free variant.
The toothpastes (£4.99) are made using natural and organic ingredients and are free from fluoride, sugar, SLS, gluten and colour.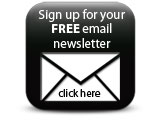 The toothpastes contain certified organic calendula, which is a mild and natural anti-inflammatory for young gums and teeth.
Companies