Is this the cure for split ends?
Croda has proved its Crodabond CSA ingredient is effective at sealing split ends
UK specialty chemicals company Croda has made a new discovery in the quest to repair split ends.
The company recently conducted a new study on its Crodabond CSA hair cuticle smoothing ingredient and found that the ingredient is effective at keeping split ends sealed through multiple shampoo washings, even when rinsed off, and delivers consumer-perceivable shine.
In the study, Crodabond CSA was found to adhere to lifted cuticles, cementing them down and smoothing out the hair fibre. To assess efficacy, Croda carried out studies on hair with split ends and compared the impact of varying levels of Crodabond CSA with a premium mass commercial alternative in both leave-on and rinse-off applications. It also made use of Scanning Electron Microscope (SEM) photographs and consumer feedback.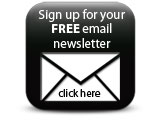 Denise Costrini, Marketing Manager, Hair Care at Croda, said: "An area of specific interest to both consumers and hair care brands is split end repair, as it represents a particularly complex need to fulfill and formulators are working diligently to surmount the challenge of creating ever-more-effective offerings."
Featured Companies