Induplast to exhibit at Luxe Pack, Monaco
Specialises in the design and manufacturing of plastic containers
Induplast started in 1958 as a family-run business specialising in the design and manufacturing of plastic containers for cosmetic, toiletry, personal and hair care and pharmaceutical industries.
Increasing investments in the research of new materials and innovative solutions enable the company to develop unique and distinctive products, with special finishings and refined details, in order to always be a strategic and leading partner for its customers.
Production versatility leading technologies and quality blend together with creativity, experience and passion to create and shape colours and materials.
Members of the family together with a group of trained specialists, make up a highly motivated team for the development of new ideas in a field where consumers are given particular attention.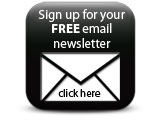 Stand DB5
Featured Companies