Global Cosmetic Developments offers product formulation
Global Cosmetic Developments offers a professional bespoke formulation development service specialising in a wide range of cosmetic product categories
Global Cosmetic Developments offers a professional bespoke formulation development service specialising in a wide range of cosmetic product categories:
Skincare
Naturals
Bodycare
Male Grooming
Eyelash and Eyebrow
Professional
Spa
Mascaras and Liquid Foundations
Sun care
Self Tan
Due to the growing increase in exporting products globally it is more essential than ever to ensure your product is designed and developed to cater for each country it is intended to be sold in. There are many factors that need to be taken into account when formulating a product that need to be discussed during the briefing stage of the process.
We can assist with concept creation and brief creation, using our expert knowledge and vast experience giving insight into emerging and current market trends though to formulation development, testing requirements and regulatory approval.
Some of the factors to consider before formulation development:
Which countries will the product be sold in?
Cosmetic Ingredient restrictions
Regulatory requirements
What temperature fluctuations will the product be exposed to?
What type of packaging will be chosen for the product?
How will the product be used?
Desired physical aspects of the product (colour, viscosity, gel, cream..)
Aesthetic properties such as texture, skin feel…)
We can work with you to help create the technical brief for your project to ensure that all factors have been taken into consideration before going into the formulation development process which enables us to understand fully the projects requirements and the client's expectations.
For brands who are entering niche markets or those who are looking for a competitive edge, we can make recommendations on specific ingredients to include in the required formulas and advise what claims can be made, which can amplify the quality of the product and also enhance particular unique selling points, whilst also being in line with current trends. 
Technical Advice on Specific Cosmetic Ingredients
We can provide a consultancy service in which we can review product formulas for you and provide guidance on how they may be improved in accordance to product stability, quality, regulatory compliance for specific regions and current market trends. 
Product Sampling
We offer a product sampling service that caters for all stages of the development process, whether you need samples for consumer research or product testing Stacey Irving Consultancy can provide small product sample runs to meet your requirements.
Assistance with Scale Up Manufacturing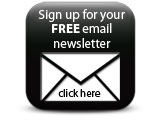 For those who require specialist guidance on how to scale up products from lab scale to bulk manufacture, we can provide insight on how to manage this process, provide guidance on testing procedures that need to be in place and followed during product manufacture and also demonstrate how to validate scale up equipment.
Featured Companies