Givaudan reports healthy Q1 sales with 3.1% increase
Promising start to the year, says company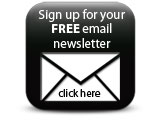 Flavours and fragrances company Givaudan has announced a 3.1% rise in total sales for the first quarter of this year. The total sales for both divisions amounted to CHF1.012bn in local currency terms.

Looking at the individual business units, the fragrance division put on a respectable 1.7% in local currency terms to make €467.4m, while the flavours area gained a healthy 4.2% in local currency terms to make €544.9m.

Givaudan says it is successfully implementing price increases in collaboration with its customers to offset the impact of higher raw material costs – and these price increases will become effective in the course of the second quarter and will show their full impact in the second half of the year.

The company adds that with the integration of Quest fully complete, its next objective is to grow organically at between 4.5-5.5% per year, assuming a market growth of 2-3%, and to continue on the path of market share gains over the next five years.

Featured Companies