Givaudan Active Beauty unveils Nootropics, a collection of six mind-boosting botanicals for happier and healthier skin
Nootropics are mind boosting supplements able to improve executive functions such as memory, creativity and motivation. Not only dedicated to food supplements, Nootropics also bear impressive properties for the beauty industry
Givaudan Active Beauty presents Nootropics, a collection of six natural and traceable extracts featuring Guarana, Ginger, Green tea, Gotu Kola, Ginkgo and Green coffee, well-known among the industry and consumers for their impressive functions as food supplements and their cosmetic properties.
From soothing and purifying to moisturising and well-ageing, they each possess powerful benefits when formulated into cosmetics offering consumers natural and sustainable alternatives.
For consumers, happiness is considered the ultimate expression of well-being and most of them express high interest in finding new ways to reduce stress levels.
Globally known, yet more specifically in China, Nootropics are mind boosting supplements able to improve executive functions such as memory, creativity and motivation. Not only dedicated to food supplements, Nootropics also bear impressive properties for the beauty industry.
Our skin needs daily protection from both environmental stressors and internal factors which greatly injure its appearance. More consumers are looking for natural solutions allowing them to meet the needs of their skin in order to guarantee a "feeling good" appearance.
In fact, according to our recent market study, 93% of consumers believe that natural is at least as effective as chemical and synthetic ingredients, if not more.
Natural extracts are therefore promised to succeed, since, compared to one year ago, overall beauty products consumption has increased.
Melanie Duprat, Global Category Manager said: "Right after food supplements, skin care is the second most popular vehicle for products mentioning "nootropic".
"Our consumer insights study1 confirms that globally, 81% of consumers agree that well-being is connected to the beauty of the skin.
Furthermore, 88% of consumers globally have used food supplements, especially in China, where they put a greater emphasis on well-being in their life. With the large increase of food supplements consumption, the use of those natural extracts into beauty products will interest consumers.
Our Nootropics collection introduces 6 natural and sustainable extracts that we like to call our 6 Giants".
Green Tea – The well-ageing agent
Sustainably sourced in the preserved land of Sichuan in China, Green tea extract provides the best antioxidant activity and is an excellent cosmetic active for well-ageing.
Why we need it? Number one in our global intention purchase study, Green tea is also consumers' most familiar ingredient.
Ginger - The regenerating ingredient
Freshly harvested and sun dried for more than 40 days before extraction, our ginger extract is perfect for regenerating and calming skin care products.
Why we need it? According to our internal CMI study, Ginger is known as a Nootropic extract by 90% of Brazilian and by 86% of Chinese consumers.
Guarana - The powerful seed
Sustainably sourced in Brazil with 100% traceability guaranteed with Bahia origin, our RitualEssenz™ Brazilian Guarana is rich in caffeine (9-11%), a much higher percentage than coffee beans (1-2%).
Why we need it? This perfect antioxidant and anti-dark circles appears to be the most liked ingredient in Brazil (83%) and one of the most innovative in China (73%).
Green Coffee – The invigorating ingredient
Working with suppliers that only use manual harvest allows us to get the best quality of raw material. Rich in phenolic and chlorogenic acids, green coffee is known for its topical anti-ageing and firming applications, as well as a marked slimming action.
Why we need it? According to our study, one in two consumers like the ingredient and has a purchase intention.
Ginkgo – The resistant leaf
Cultivated in the province of Jiangsu in China and used in Traditional Chinese Medicine for more than 4000 years to increase vital energy, Ginkgo extract appears to be an excellent antioxidant ingredient.
Why we need it? With a purchase intention of 90% in China, Ginkgo extracts is also popular and familiar with consumers around the world.
Gotu Kola - The natural toning plant
Sustainably sourced and hand-picked by local communities in Madagascar, Gotu Kola is an adventitious plant well-known for its anti-wrinkle and calming properties.
Why we need it? Gotu Kola is the most intriguing extract from our collection, with a great innovative perception from consumers.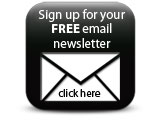 Our Sustainability programme allows us to build strong relationships with local farmers and communities for many of our ingredients. With that in mind, Givaudan Active Beauty partners with local suppliers dedicated to sustainable practices, to preserve and to show our love for nature through impactful actions.
Featured Companies