Gerresheimer revenues climb 10.4%
Growth driven by the company's Plastic Systems Division
German glass and plastic manufacturer Gerresheimer AG has seen its revenue in the first quarter of 2013 climb by 10.4% to €294.7m. The increase was driven by growth in the company's Plastic Systems Division along with recent acquisitions of Triveni, a producer of plastic primary pharmaceutical packaging, and Neutral Glass, which produces glass pharmaceutical vials.
"The strong revenue growth in the first quarter largely relates to increased revenues in the Plastic Systems Division. The increase is mostly attributable to higher revenues from engineering services and tools paving the way for future business with drug delivery devices. Our latest acquisitions in India also contributed to the surge in revenues. There is furthermore healthy demand for pharma products overall," said Uwe Röhrhoff, CEO of Gerresheimer AG.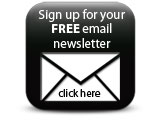 Looking ahead to the rest of the year, Gerresheimer anticipates revenue growth of 5-6% at constant exchange rates.
Companies