Gerresheimer revenue grows in Q2
Glass and plastics specialist raises expectations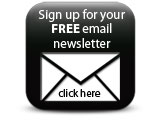 Glass and plastics manufacturer Gerresheimer AG has reported revenue of €268.8m in the period from March to May 2010, an increase of 6.8% as compared to the same period of the previous year. At constant exchange rates second quarter growth increased 5.6%. Consequently, revenue growth for the first six months of 2010 equalled 3.6% at constant exchange rates. All Gerresheimer's results, both reported and predicted, exclude the impact of the group's Technical Plastic Systems business, which has been sold.

"Our business developed very well in the second quarter," commented Gerresheimer's new ceo Uwe Röhrhoff. "The demand for our products in the pharma industry has grown and there has also been an improvement recently in the Cosmetics and Life Science Research businesses."

Based on its encouraging second quarter performance, Gerresheimer plans to raise the lower limit of its guidance for revenues for the financial year 2010. The group is now predicting growth of between 3% and 4%.
Companies