GEKA presents orienTALE at MakeUp in Paris 2017
At MakeUp in Paris 2017, GEKA will present its new collection "orienTALE" which is based on one trend for spring/summer 2018: Global glamour without limits! Hipster aesthetic meets the Bohemian, ancient meets modern. A melange of Persian elements and shabby-chic design is an homage to female icons of the Orient.
First product of the set is persianEYES mascara which features a brand new EOSfoam fiber and an oriental inspired sleeve decoration. A new eyeshadow dual packaging adds mystical shimmer to the lids whereas 2K applicator gentleLIPS colours the lips with an exciting deep red. Brows are accentuated with another new dual ender packaging – one side combs and fills the brows thanks to an applicator with a hard flock and the other side highlights the brow bone. Trendy accessories like gold body tattoos, crystal stones and a turquoise cosmetic bag complement the Persian queen look.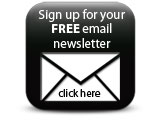 Booth #J14
Featured Companies