Fake the bake day by day
The latest addition to Fake Bake's roster of self-tanning products is Amplify Daily Gradual Tan. Described as "so much more than just a daily gradual tanner", Amplify Daily Gradual Tan works in three ways to achieve golden skin. It contains an active plant based agent proven to increase the skin's melanin production, which means the product can be applied pre sun exposure to generate a quicker, deeper and longer lasting tan.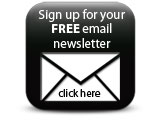 In addition, gradual tanners provide a rich golden glow while the luxurious yet light textured product hydrates the skin, blurring minor imperfections.
Companies