Estée Lauder sales slow amid currency volatility
Estée Lauder shares results for Q4 2015
Estée Lauder has shared its earnings for the final fiscal quarter of 2014-2015. Revenue failed to reach the expected $2.57bn, hitting $2.52bn as sales slowed and currency volatility affected profits. But overall, the company was positive about its performance.
Net sales decreased 2% overall but excluding the impact of currency translation, the company says net sales actually increased by 3%. Fabrizio Freda, President and CEO at Estée Lauder, said: "Today, our company is more balanced, resilient and agile and has demonstrated its ability to produce consistent and sustainable results.[...] These results speak to the strength of our underlying business across brands, product categories, geographies and channels."
James Chen, Senior Market Analyst at City Index, commented: "Revenues were negatively affected by a strong US dollar as well as weaker sales for some products within its major lines, including Estée Lauder and Clinque." Brands helping to offset these losses included prestige skin care brand La Mer and make-up brands Smashbox and Tom Ford which both reported double-digit growth. The company also performed well in emerging markets, as well as the UK.
Estée Lauder expects the next year to bring better results. Freda added: "In fiscal 2016, we expect constant currency net sales growth of 6% to 8% and double-digit earnings per share growth, after adjusting for the accelerated sales orders."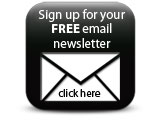 The brand's positivity in the face of disappointing results was reflected by industry experts. Chen added: "Overall, these financial results provided an indication of Estée Lauder's strength despite a strong dollar, as well as a sustained and robust demand for beauty products on a global basis."
Companies